We have an extensive collection of plant & equipment, including Elevated Working Platforms (EWP's), Crane Borers (Pole Grab), Excavators, as well as a range of Line Trucks, Tippers and Cable Hauling Equipment.
Our plant operators have High Risk Licences and a Verification of Competency (VOC) issued by a reputable RTO. We conduct extensive in house training with our operators and plant to ensure that all of their skills are up to date at all times.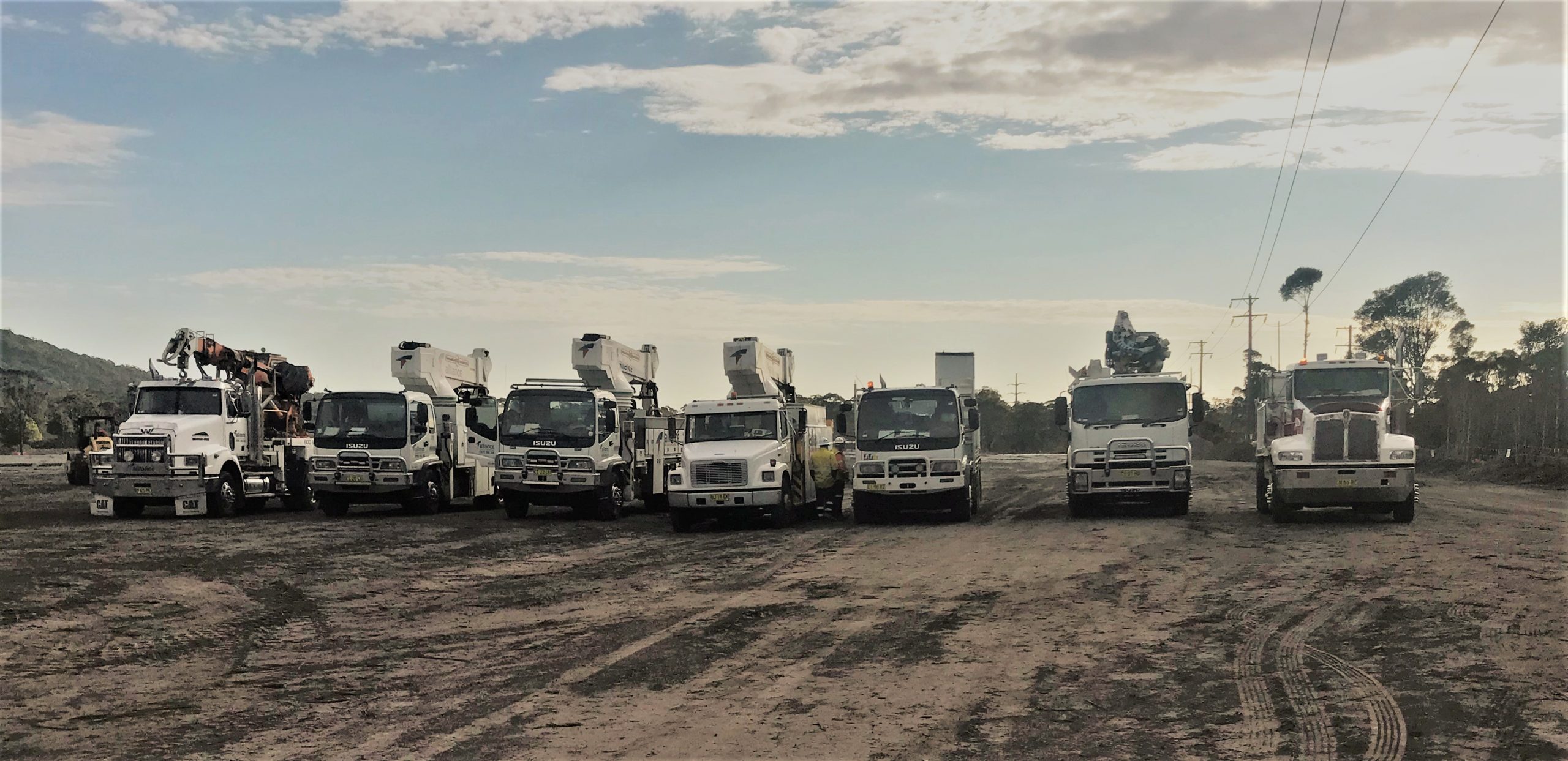 All items of plant come with a current service and maintenance history as well as a plant risk assessment. They are also equipped with fully stocked first aid kits, spill kits, low voltage rescue kits and fire extinguishers.
We believe that ensuring all of our plant and equipment is in optimal condition and running at peak performance is vital to ensuring the safety of our operators, employees and the surrounding community.